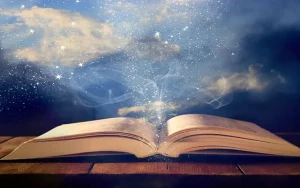 (Levels 1-2)
May 20th and 21st
9am-12pm 
Access the Akashic Records for yourself or Others!
The Akashic Records are the past, present, and future knowledge of all things. At the time a soul begins to experience life as an independent entity, a field of energy is created to record every thought, word, intent, emotion, and deed generated by that soul. The Akashic Records are often referred to as a "library for your soul.", or the "Book of Life"
What are the benefits of an Akashic Reading?
This 2-level comprehensive course will give you the knowledge, ability, power and protection needed to access the Akashic Records for yourself and others. We will journey as a group, and individually to the Records and receive deep a cleansing that you will have the ability to do by and for yourself.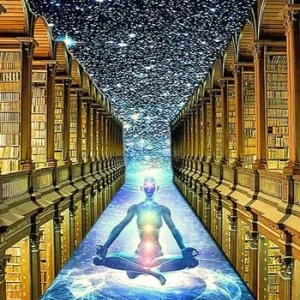 Level 1:
Learn what the Akashic Records truly is, and about the spiritual beings behind the akashic records.

Exercise: Understanding, Finding and Opening Casual Chakra

Receive an attunement to the sacred energy of the Akash

Learn the sacred prayers to open the records for personal access

 

Healing, Cleansing and Protection
Level 2:
Learn how to access the records for others

Learn to communicate and translate this Divine Light Information

Receive an attunement to the Records Flush Empowerment.*

Cleansing and Protection
*The Akashic Flush is an energy system designed to deeply cleanse the Akashic Records where and when one's soul's suffering originated so that one is not restricted on a karmic and energetic level.
Registered students will receive an instructions to be completed prior to class, an a pdf of any prayers/meditations or system manuals that will be utilized in class. 
There are no pre-requisites for this class, however prior Reiki training is encouraged as we will be sending healing to whatever comes up. If you have no experience as a healer you will still benefit from group healing energy and healing blessings from light beings.
        Akashic Records Training
Additional Workshop Information
COURSE INFO: The course will run from 9am to 12pm on both days.
Please arrive by 9.45am for tea and coffee and to register. We will start promptly at 10am.
COURSE INVESTMENT: $350
Dates: Scroll down for workshop dates
VENUE: Zoom
***
There will be small breaks as needed/requested that will be dependent on group flow and requests. Because group psychic energy is required you will not be permitted to check your phone/social media while in class. This is to maintain the psychic connection to Beings of Light and for the integrity/protection of the group.